We know your time is valuable. We designed our pricing structure to give you the biggest bang for your buck—and to provide the clarity you need to understand the full cost of earning your Master of Science in Financial Services (MSFS) degree. Including textbooks and IBF study guides you can earn your master's starting at $12,405.
When you compare our MSFS program to comparable MSFS and MBA options, we're confident you'll find our prices significantly lower than the national average (as reported by U.S. News & World Report).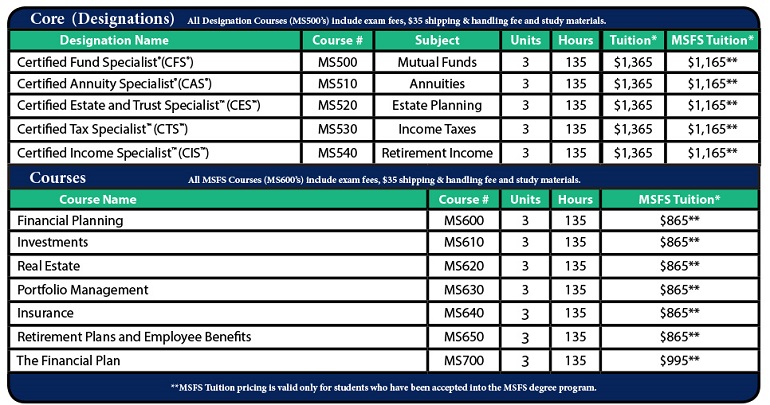 Questions? See our FAQs or contact us.